The Crisis On Infinite Earths event of the Arrowverse was one of the most ambitious events of television history, sending serious shockwaves across various series- Arrow, The Flash, Supergirl, Legends of Tomorrow, Batwoman, and Black Lightning. Many characters died, and some permanently, but whatever the reason was, their deaths gave meaning to the storyline and helped it extend for multiple seasons. The most significant crossover of television is a very crafty event to witness; we can't help but fall in love with some of the characters who unfortunately died very soon. So, today we have brought you a list of some of the killed off characters of Arrowverse and what they're doing right now so that you can catch their glory again on the big screen…
Chris Klein
He appeared in the Arrowverse as Orlin Dwyer, aka Cicada. Cicada's death at the hands of his daughter, Grace, from the future in the show was a pretty heartbreaking one. Currently, he's working in a film called Intensive Care that is still very early in production, and he also is a regular on a recent Netflix show, Sweet Magnolias.
Michael Emerson
He appeared in the Arrowverse as the master hacker Cayden James. His demise was pretty predictable, and since then, Emerson has been off the show. Emerson has played some strong characters in his acting journey with projects like Jonathan Nolan's Person of Interest and J.J. Abrams' Lost. He can currently be spotted on the 2019's supernatural TV show, Evil.
Carl Lumbly
He appeared in the Arrowverse show, Supergirl as M'yrnn J'onzz. His sacrifice to save the Earth, and his son was one of the show's most pivotal moments. After M'yrnn's demise, Lumbly was seen playing Isaiah Bradley for 3 episodes in MCU's 2021 hit show The Falcon and the Winter Soldier. In addition, Lumbly is in an upcoming film called I'm Charlie Walker, based on the autobiography of the prolific country musician.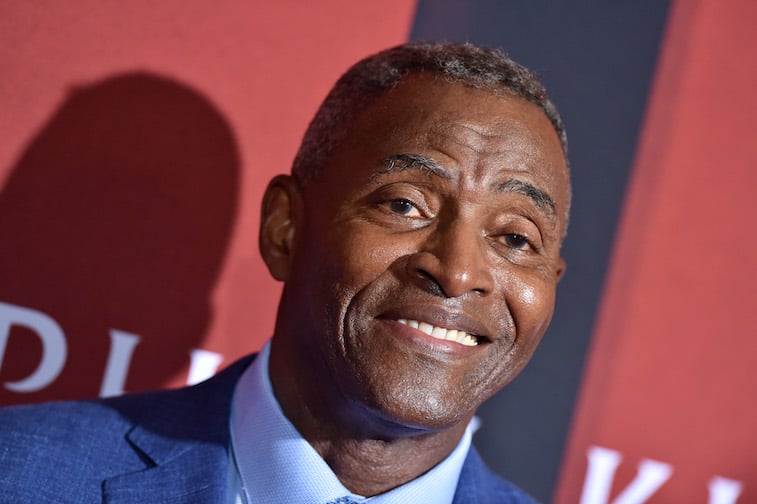 Robbie Amell
Robbie Amell played Ronnie Raymond, who, you guessed it right, sacrificed himself to help our main heroes. Now, Robbie has a lot of other projects in the works. For instance, his Amazon series Upload just got the release date for Season 2 for March 2022. Besides this, he is in several upcoming films, including a starring role in The Hating Game and a supporting role in Hello Stranger. 
Laura Benanti
She played Astra/Alura-Zor-El in Supergirl. Astra was a great villain for the first season of Supergirl, and her death midseason felt a bit premature. Laura has since then moved on to different projects, not to mention she has been a regular in the show Younger, which came to an end in 2021. Now you can catch her as Judy in the new Andrew Garfield movie Tick, Tick, Boom… and as Jane in the series Life & Beth starring Amy Schumer from March 2022.
Stephen Amell
He played Oliver Queen, The Arrow, in the Arrowverse. Unfortunately, Crisis On Infinite Earths was Oliver's end of the line. He was the reason the whole series of combining CW shows worked, as he sold us on all on the idea of a crossover of multiple DC shows, but now even he is dead. Amell was the anchor who held it all together for the entire Arrowverse since his show started this concept. Now, rather than taking a break from TV series, Amell plays a lead role as Jack Spade on the Starz series Heels. The Canadian actor will also be a part of Code 8: Part 2, a movie set for 2022. 
Check out our YouTube channel!