Goku may be the greatest Z Warrior to ever live. But Vegeta has many techniques in his arsenal not even Goku does. Here are some abilities Vegeta has but Goku does not.
Galick Gun
The Galick gun is to Vegeta what the Kamehameha is to Goku. Whenever the Saiyan Prince finds himself in a fix, he resorts to this attack. If he collects enough energy, the Galick Gun can pack some really incredible punch. The attack can obliterate an entire planet if used properly. Galick Gun is strong enough to counter Goku's Kamehameha as seen during Vegeta's first ever fight with Goku. Over the years, as Vegeta has grown stronger as a warrior, so has his Galick Gun. He has developed multiple variants of the technique. The Super Galick Gun he used against Frieza is a fearsome technique derived from the original Galick Gun. Then there is the Double Galick Gun Vegeta developed to fight against multiple opponents at once.
Big Bang Attack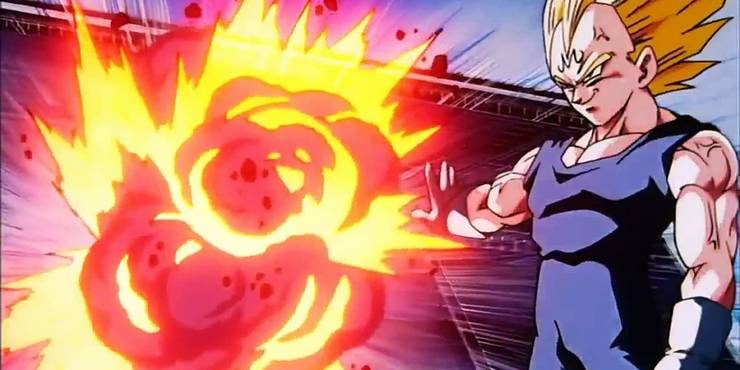 He first showed us the ability during Android 19's rampage against the Z Warriors. Goku's body is rendered useless after he is infected with the Heart virus. It is all up to the Saiyan prince to save the day. And nothing livens the day for Vegeta like when Goku has to rely on him to get the job done. Vegeta transforms into his Super Saiyan form and rips Android 19's limbs to stop it from absorbing more energy. And then he uses the Big bang Attack on him. The technique is so scary even the Z warriors are taken aback, puzzled if Vegeta is still one of the good guys. The next time we see him using Big Bang Attack was during the World Martial Arts Tournament, where Majin Vegeta destroys a whole crowd of spectators using the technique.
Can Withstand More Gravity Than Goku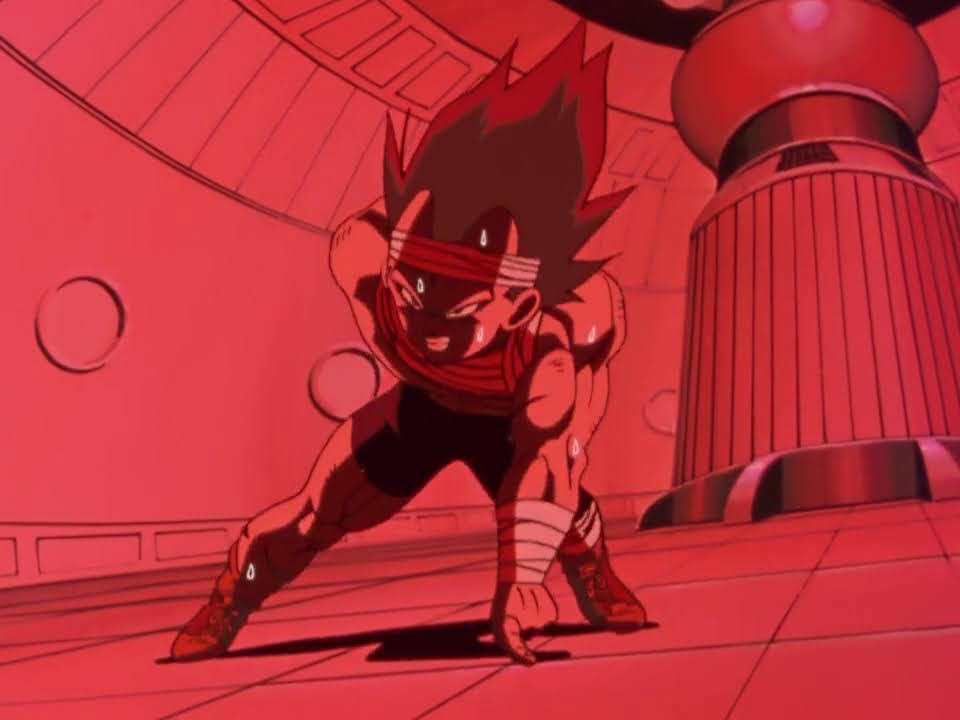 It was Goku who first used the Gravity Chamber to train himself in the most inhospitable of environments. Training in gravities that far exceeds that of Earth's is how Goku quickly became stronger while traveling to Namek to face Frieza. Vegeta also used the gravity chamber. Since Bulma is the owner of Capsule Corporation, she probably modified the gravity chamber to put even more strain on Vegeta's body. The plan worked. Vegeta was able to beat Goku's previous record. His Saiyan body is now able to withstand 500 times more gravity than what Earth has. That is certainly way more than what Goku trained under.
Final Flash
Goku has many signature moves at his disposal. The Kamehameha and Spirit Bomb are effective finishers. Vegeta too has a few ace up his sleeves. His greatest finishing blow is the Final Flash. Vegeta developed this technique while training with Trunks in the Hyperbolic Time Chamber. When cell brushes away almost all of Vegeta's attacks, a pissed off Saiyan Prince launches the Final Flash. the attack needs Vegeta to charge it up for a considerable amount of time. And when it is ready, the beam is so huge it could be easily seen from outer space.
Super Saiyan Blue Evolved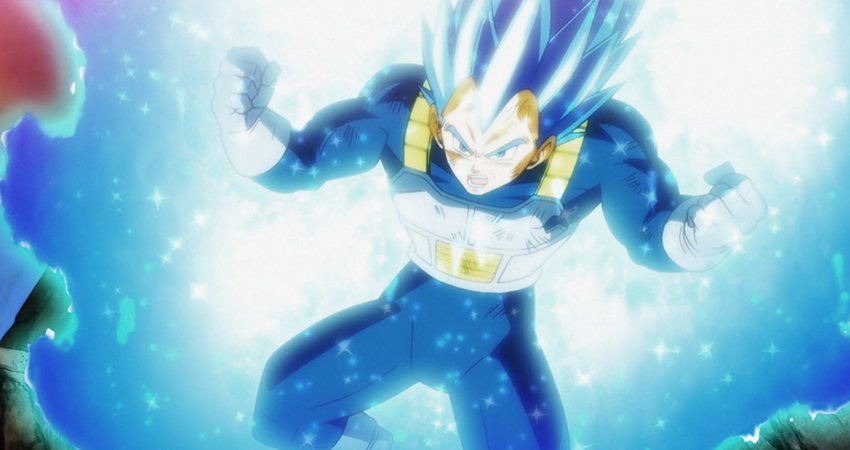 During their assault on Jiren, Goku mixes his Super Saiyan Blue transformation with his Kaioken x20. Vegeta on the other hand, goes for a different approach. Instead of mixing his Super Saiyan Blue with another technique, Vegeta pushes his bodies beyond the physical limitations of the Super Saiyan Blue form. That way, Vegeta is able to unlock Super Saiyan Blue Evolved, a more refined and efficient version of Super Saiyan Blue. Goku cannot attain this form.
Ultra Ego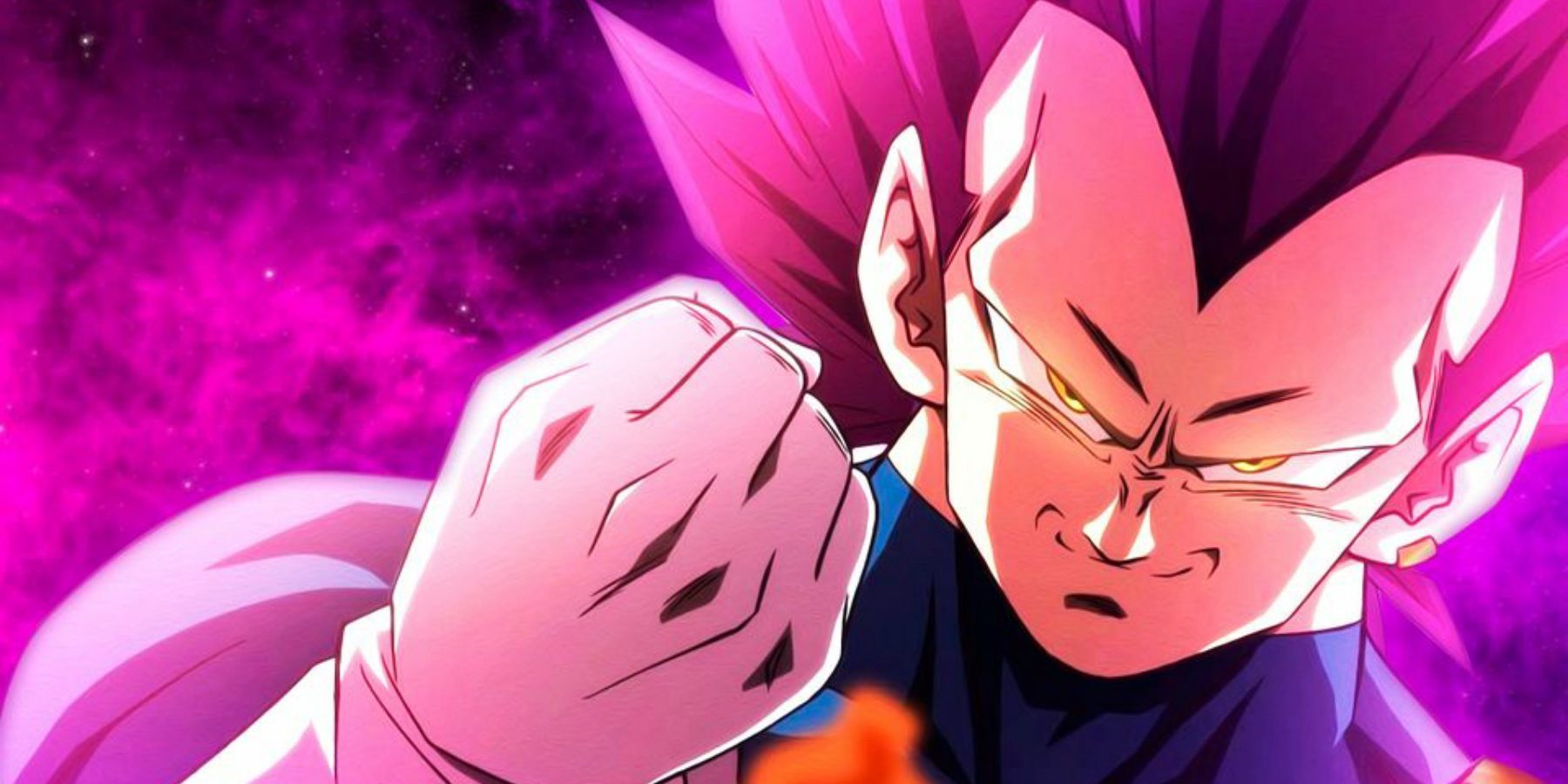 A technique that is the polar opposite to Ultra Instinct, Ultra Ego turns Vegeta into the ultimate destroyer. The more damage he takes, the stronger he becomes. Vegeta unlocked this form after some intense training. Ultra Ego gives Vegeta an edge over Goku because it can be used at will and does not require Vegeta to meet any important criteria like Ultra Instinct. The only downside to the technique is that Vegeta may give in to his battle ego and get lost in the fight, leading to unnecessary damage to his body.