Marvel Cinematic Universe completed releasing the Avengers film series in 2019. It had been an epic journey for the cast and the audience across the world alike. Despite not being the first in the films' timeline, the 2011 film Captain America: The First Avenger was the actual beginning of an epic saga. It's been a decade since it was released.
Recently, MCU released The Falcon and the Winter Soldier as a part of Phase IV on Disney+. The series revolves around Bucky Barnes and Sam Wilson. The duo is Steve Rogers' closest confidantes and allies, as seen previously in Civil War and many times after. The series has brought back lots of old memories from the initial movie, the one that spearheaded the entire franchise.
Here, we will be looking at 19 mind-blowing behind-the-scenes facts from 'The First Avenger.'
1) Comic Cameo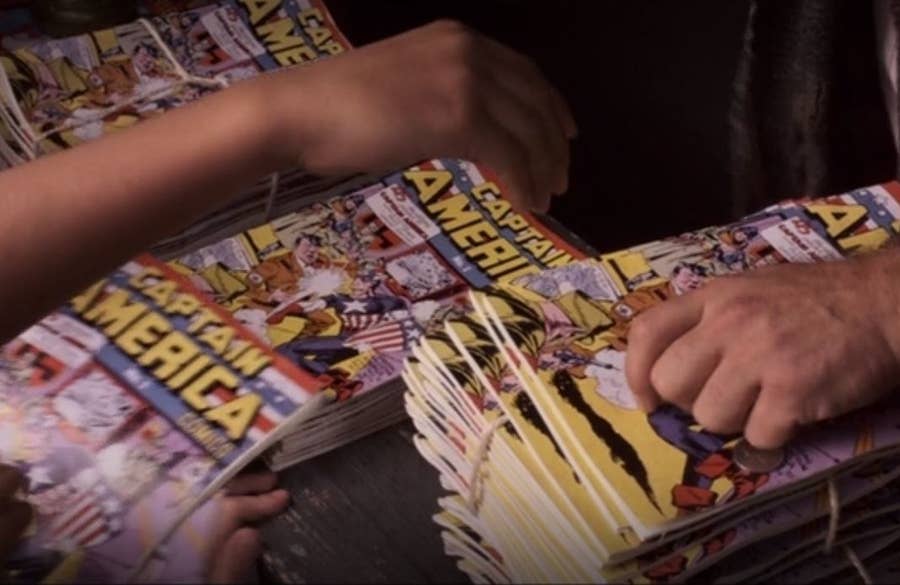 Joe Simon and Jack Kirby first introduced the Captain to the world in March 1941. The homonymous comic series instantly made a fixed place on the reader's palate, only much later to be made into a film. Nonetheless, the first issues received a scene of their own in the 2011 film.
2) Pre-Super Soldier Scenes had Multiple Takes
The portrayal of skinny and physically lacking Steve Rogers before his super-soldier phase was among the most challenging scenes in the entire film. Chris Evans acted out the scene as per the script in front of a green screen. After that, Leander Deeny, acting as Captain Rogers' body double and CGI technicians shrank Evans' body onto Deeny.
3) Deeny's Bartender Comeback
Apart from being a body double for Chris Evans, Deeny also played a barman later. It is a real mirror moment when the Captain faces the bartender.
4) Captain America: The First Avenger- 5th Live-Action Version
Captain America graced the screens worldwide first in the 1944 serial Captain America. Two television movies popularized the
superhero greatly- Captain America (1979) & Captain America II: Death Too Soon (1979). The first big release was the 1990 film Captain America, starring Matt Salinger. At last, the 2011 film was released as part of the Avengers franchise.
5) Chris Evans and Sebastian Stan are of the Same Height
Evans and Stan are both exactly six feet tall. However, the creators used camera techniques and shadowing to focus on the effects of the super-soldier serum. Thus Bucky appears shorter than Captain Rogers' muscular, enhanced frame in the movie.
6) Sebastian Stan Auditioned to play Captain America
Sebastian Stan initially tried for Steve Rogers. However, the show-makers considered his icy, aloof acting technique and previous work and cast him as Bucky Barnes. He has still been acing it as the Winter Soldier.
7) Evans refused Captain's Role Thrice
Chris Evans turned down the Marvel casting couch three times when approached to play Steve Rogers's role. Finally, they got him with a nine movie contract. As a result, the fans saw our beloved Captain brought to life on screen.
8) Evans did not have to Audition
Director Joe Johnston was dead sure he wanted Evans for the role of Captain America. Hence, he directly extended a contract without any scheduled initial auditions. Johnston indeed picked the right star for the films.
9) Evans earned $300K from The First Avenger
Evans did a stellar job playing the Captain in Captain America: The First Avenger at the modest sum of 300K dollars. Marvel Studios and the fans soon recognized his worth. Eventually, he earned a total of $ 6.9 million from Avengers: Age of Ultron.
10) General Stan Lee: The Cameo
Stan Lee didn't have anything to do with the creation of Captain America as a comic character. Yet, like many other MCU films, he cameoed as a general in the First Avenger.
11) Ryan Phillipe and John Krasinski were Contenders for Captain's role
John Krasinski from The Office, A Quiet Place is a highly versatile actor. He was a possible candidate for the character of Steve Rogers.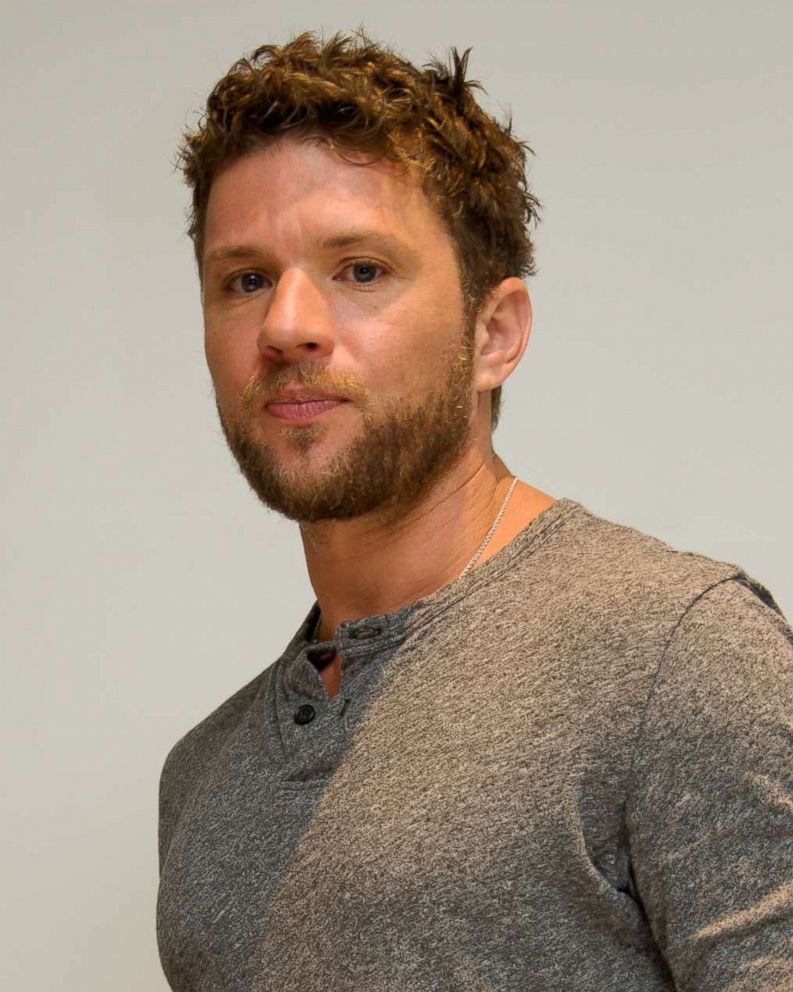 Ryan Phillipe of I Know What You Did Last Summer, Cruel Intentions was also considered by Marvel Studios for the part of Captain America.
Ultimately, Chris Evans bagged the role.
12) Sebastian Stan had financial issues during The First Avenger
Stan was comparatively new to the Hollywood film industry in 2011.
He admitted having rent problems while Captain America: The First Avenger was being filmed.
Stan recently joked about paying for Anthony Mackie's dinner, a fun callback to his tough days.
13) Captain America had 4 Shields
Fans dearly remember the Captain sporting Howard Stark's Vibranium shield throughout the comics and the films. In real life, Evans had to practice with metal, fiberglass, and rubber shields during stunts. Extreme stunts would be integrated with a computer graphic(CG) generated shield.
14) Laura Haddock appeared as a Captain Fan and as Star-Lord's Mother
That's Quill's grandma. I just made this up. https://t.co/yCFm39QjlB

— James Gunn (@JamesGunn) May 2, 2018
In The First Avenger, Laura Haddock appeared as a cheering fan to Captain America. She even collected his autograph.
Haddock, later in Guardians of the Galaxy, played Peter Quill's mother. Director James Gunn joked that Haddock appeared as Star-Lord's grandmother in 1941 when The First Avenger's events took place.
15) Stanley Tucci wanted a role with a German Accent, so Dr. Erskine happened
The audience still remembers the brilliant Dr. Abraham Erskine, the creator, and the only successful super serum user. Stanley Tucci only got the role because he wanted to experiment with his German accent. Thus, we fans got to the poignant moments between Steve and Erskine.
16) World War II Movies Inspired Stan's Bucky Barnes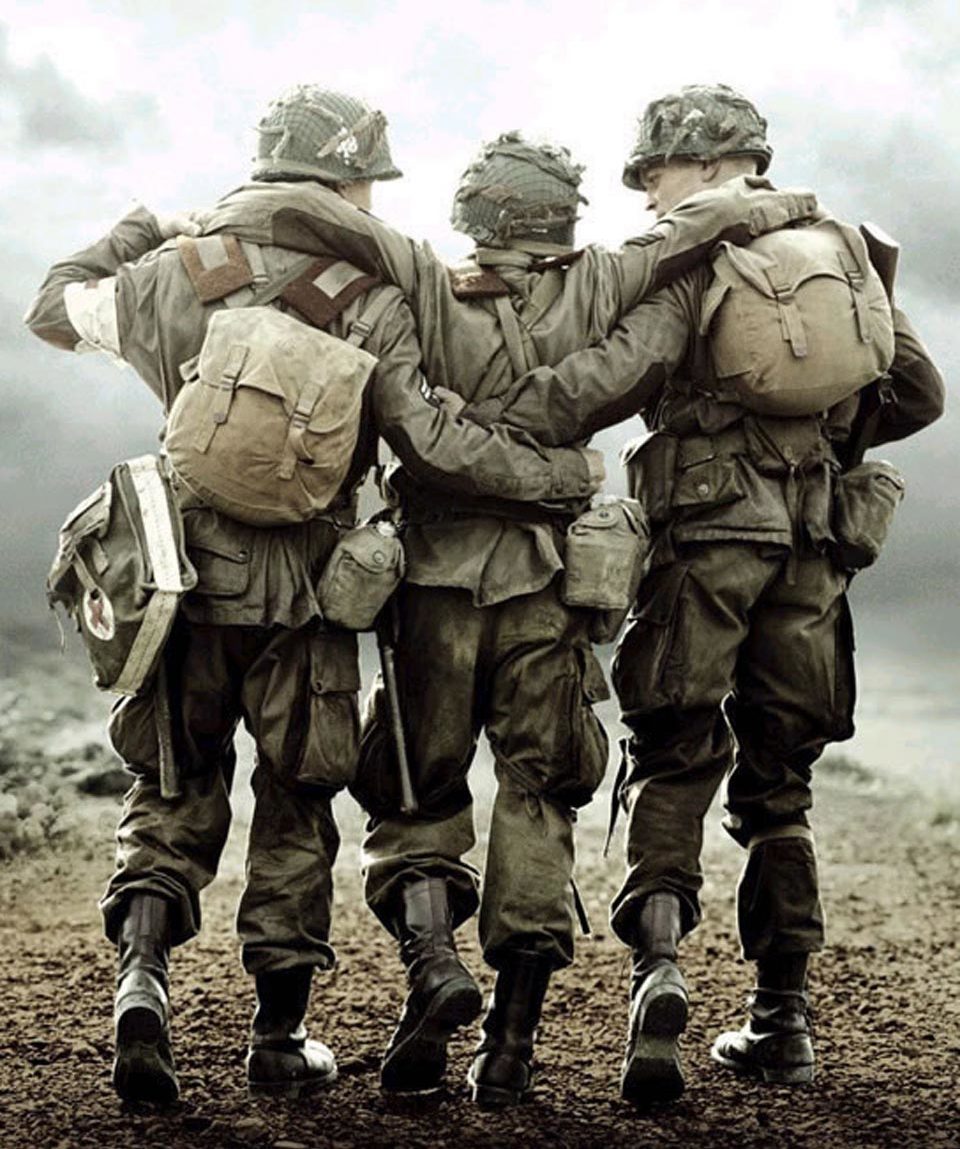 Sebastian Stan told MTV that he was amazed by World War II military personnel's stoic poise and discipline. As a result, his character developed based on the original comics and many films on the topic, especially from Band of Brothers.
17) Emily Blunt was a candidate to play Peggy Carter
Marvel Studios considered actress Emily Blunt for Peggy Carter's role. However, she turned it down due to scheduling conflicts.
18) Hayley Atwell's Favorite Scene was her kiss with Evans
One of the most moving scenes in the film was Captain's smoldering kiss with Peggy. It was Atwell's favorite scene with Evans.
19) Stunt Footage from the Sets
When I filmed the first Captain America in 2010, two of my high school buddies, Zach and Jon, were my "assistants".

Zach got a lot of great footage.

Jon was unimpressed. pic.twitter.com/ltONBcxJKd

— Chris Evans (@ChrisEvans) March 3, 2021
Evan's high school friends Zach and Jon were his 'assistants' on set. He posted stunt footage from the sets on Twitter, shot by Zach. Jon, however, wasn't impressed.

Did you find our facts from The First Avenger interesting? Do you wish to add some of your own to the list? Let us know in the comments.